The New Season Begins!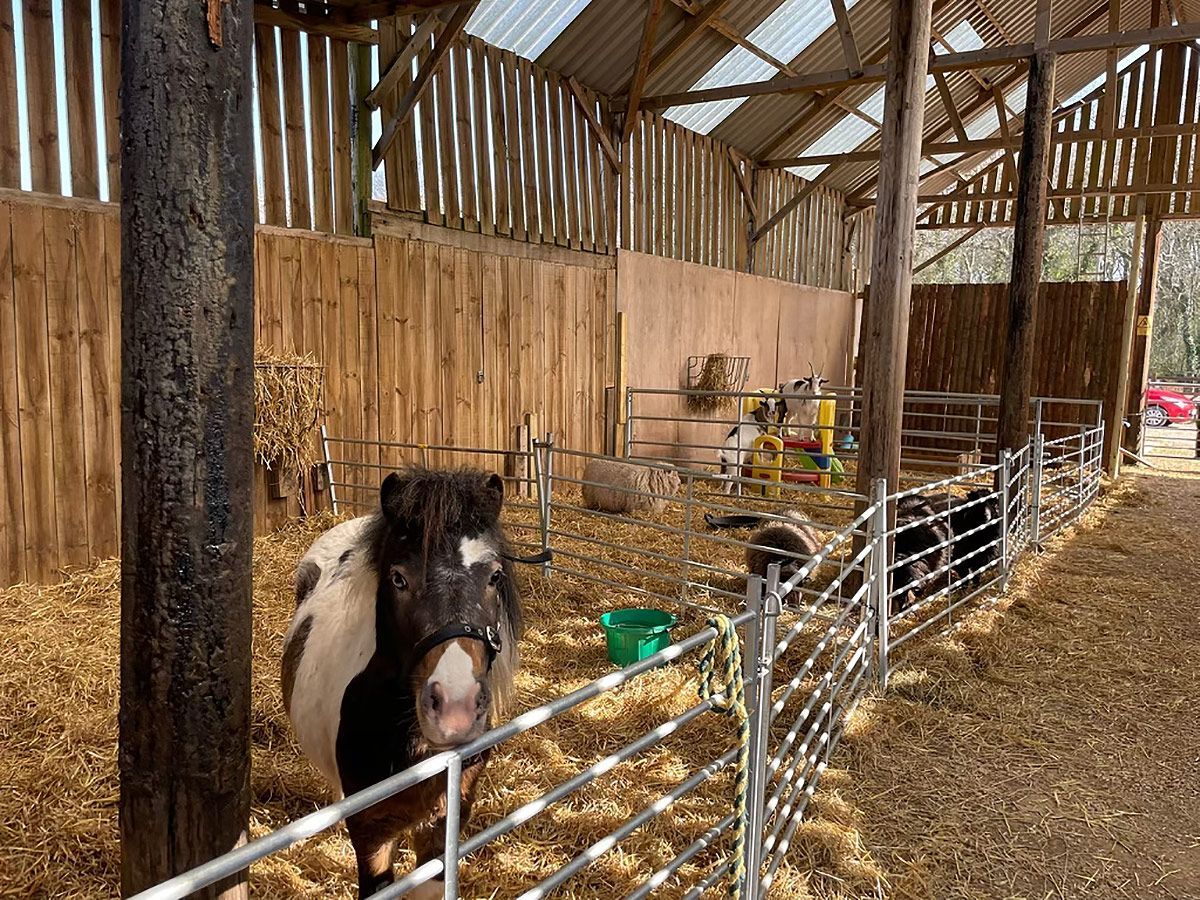 Welcome to Tiny Steps' new blog!
Visit this space every Friday to follow along our journey as we reopen to the public!
It's been a busy few weeks, this week especially. All the animals are getting pruned and prepped so they look their smartest for you all. The ponies, Toffee and Pumpkin, and donkeys, Alfie, Archie, Dinky and Dusty, had the farrier on Wednesday morning, well behaved as always! They're still very much in need of some grooming and attention though so make sure to book your visit soon!
For all the alpaca fans, Vincent, and Valentino, have been practicing being lead with their harnesses on. Eventually they'll be ready for their alpaca trekking, they're doing so well and look forward to seeing you all. The rest of the farm are getting back into their routine from last year, practising going in and out of their petting pens, including the goats, sheep, donkeys, and ponies, of course Dozier the dog-sheep usually leading the way at the helm!
The new baby goats, Tokyo and Oshu, have settled in wonderfully. Some of the volunteers have been in the goat pen now and then socialising them which essentially means they use you as their personal climbing frame – their way of showing you love. They all love cuddles and being stroked, especially Tokyo who will nuzzle into you for attention… it's a hard life at the farm. For those who know the farm well, you will have met Socks and her babies, Buckle and Bow. Socks, Tokyo and Oshu share a mum so they're half siblings, we couldn't not have them be a part of the Tiny Steps family!
We've all been working hard on the Tiny Treats Van; painting, varnishing, cutting, fitting, cladding… you name it we've done it. This week we added the electrics so you can have a fresh cup of tea or coffee and a snack after you've petted the animals; donkey cuddles and a cup of tea, what more could you want? We're aiming for the van to be finished at the end of opening week but don't let that stop you from enjoying our animals and everything the countryside has to offer – feel free to bring a picnic and use our picnic benches!
We look forward to seeing you all as this season begins, that includes all of the animals of course, let's hope the weather behaves!