Calling All Animal Lovers…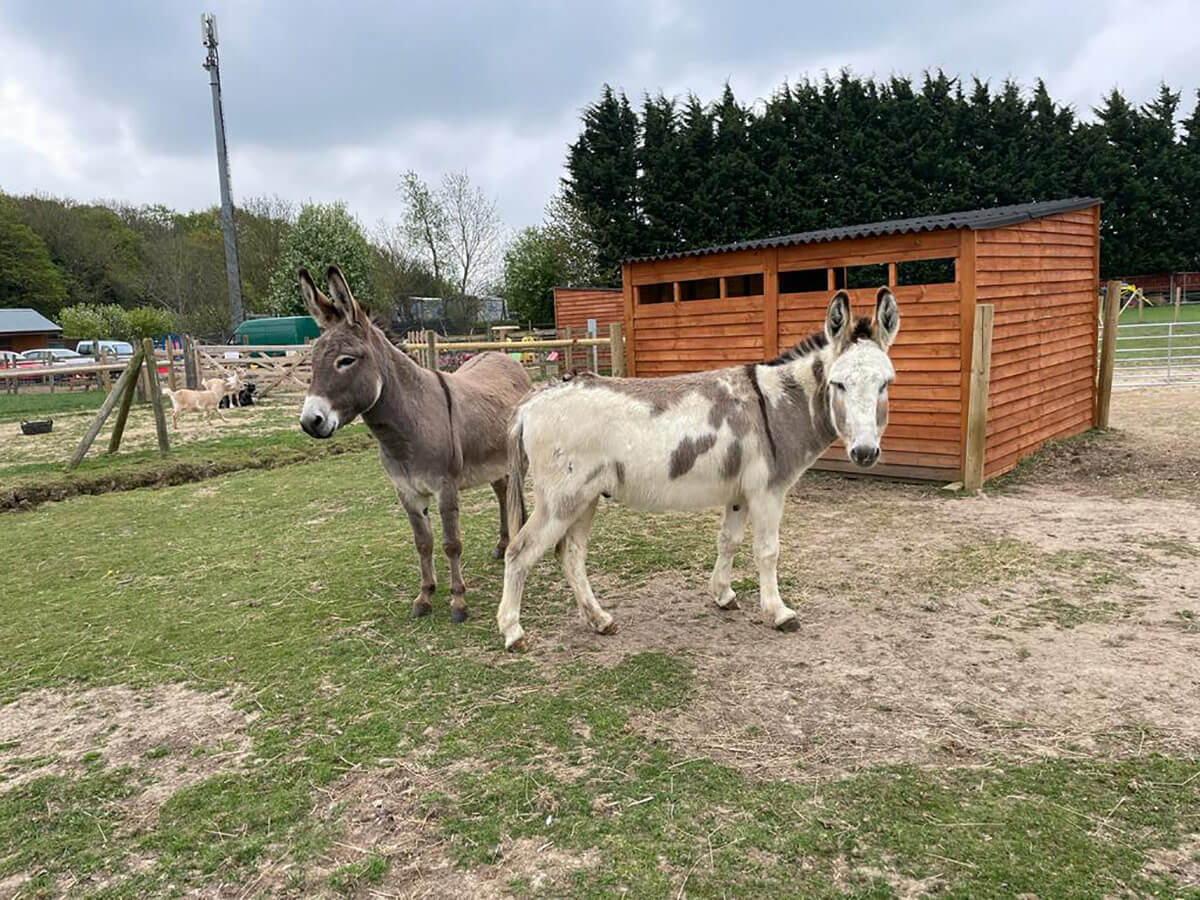 We're looking for new volunteers to join the Tiny Steps family!
The only criteria is that you are over 16 and love animals. Since we've opened this season the feedback and number of bookings has been amazing, so amazing that we find ourselves in need of some extra hands. A volunteer at Tiny Steps will spend lots of time with a large variety of animals, and learn things about these animals, as well as forming a bond with them as we all have. It's such a happy and fulfilling place to be, especially in these summer months when the countryside looks so beautiful. No matter your skill set, as long as you're passionate about animals and showing others how to appreciate and interact with animals then you could have a place at our farm. If anyone is interested in joining you need only contact us, whether that be Facebook, calling, or coming down to the farm to see it yourself. No two days are the same, our animals keep us on our toes, and we wouldn't have it any other way!
The goat agility proved to be a hit this week after we had our first guest experience with Billy and Buddy. In case others were interested we're offering it every Tuesday and Sunday from 12pm until 2pm. You are able to book a slot online lasting 15 minutes, in which you will be shown the ropes, for example how to lead them, how the course laid out works, and then you are able to lead them yourself, and take them through the small obstacles we have prepared.
If you haven't had the chance to visit the farm yet, you may be persuaded to know we have a new addition! His name is Dave, he's only a couple of months old and he's a Soay sheep… although he looked more like a fawn when he arrived! They're an extremely rare breed and are smaller in size than the modern domesticated sheep but as we've learnt from Dave, far hardier in nature. When Dave arrived, he was extremely small and needed to be bottle fed for weeks in order to maintain his growth and strength. Since joining the baby goats in their pen, open to visitors, he's flourished. He loves attention so whenever there's people around he doesn't hesitate to interact with them, he's very much like Dozier in this way who as many have experienced is the friendliest sheep you'll ever meet.
With the lifting of bird flu restrictions last week our chickens have fallen right back into their routine after being hidden away the last few months. Based on feedback they have clearly been missed and are quickly becoming a success again. For any children, or even adults, who come to the farm apprehensive of animals, the chickens are a great way to ease you in; collecting an egg or two, eating out of your hands, stroking the cockerel, by the time anyone leaves the pen after being surrounded by eager chickens they're ready to experience the rest of the farm and the bigger animals confidently.
Enjoy the photos below of our animals sharing a tender moment with one another… it's a rare sight! 'When Dozier met Dave'…